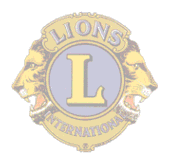 The Lions Club served almost 200 families this year for the Annual Goodfellows Christmas Food and Toys Program.




Numerous Lions and non-lion volunteers delivered Food and Toys Friday 21 and Saturday 22. We offer a big thanks to the Masons and other Non-members for their time to help others in need.




Stan Keese and Tommy Boyd had another outstanding year to make this Service Project a Success. Don't ask how many hours they spend each year and in December to make this project successful. Thanks guys.