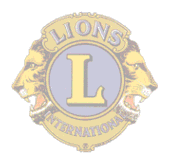 On June 1, 2011, the Denison Lions Club will celebrate 90 years of service to this community. On June 10 at 6pm, Denison Lions will meet at Grayson County College in the Community Room.
Our District Governor will present the Program.
There will not be a noon meeting on June 6.