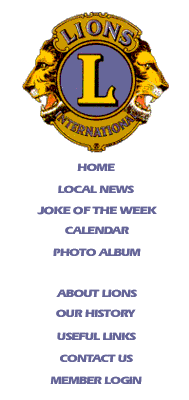 Serving the Community to help make a better way of life.
Serving the world to help others see.
Joke of the Week

I walked into Starbucks with a buy-one-get-free coupon for a Grande Latte. I handed it to the girl and she looked over at a little chalkboard that said "buy-one-get-one-free' "They're already buy-one-get-0ne-free," she replied, "so I guess they're both free". She handed me my free lattes and I walked out the door!!!