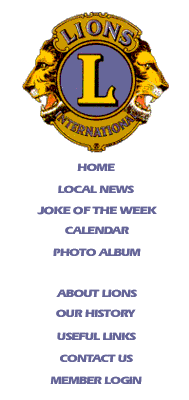 Serving the Community to help make a better way of life.
Serving the world to help others see.
Joke of the Week

A man who had been caught embezzling millions from his employer went to a lawyer seeking defense. He did not want to go to jail, but his lawyer told him, "Don't worry. You will never go to jail with all that money." And the lawyer was right. When the man was sent to prison, he did not have a dime to his name.