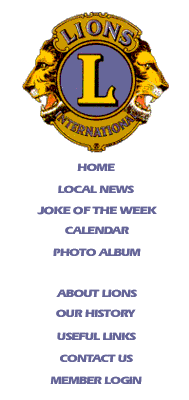 Serving the Community to help make a better way of life.
Serving the world to help others see.
Joke of the Week

All generalizations are false, including this one.



I.R.S.: We got what it takes to take what you've got!



We are born naked, wet, and hungry. Then things get worse!



What is a free gift? Aren't all gifts free?



Change is inevitable, except from a vending machine.